FOR IMMEDIATE RELEASE
TruePoint Solutions Announces Key Organizational Changes as Company Positions for Growth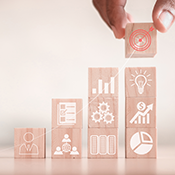 LOOMIS, Calif.—May 24, 2023: TruePoint Solutions, developer and provider of leading utility and agricultural billing, agriculture irrigation management software, and professional services for public agencies, today announced a reorganization within its software division. The changes reflect the company's commitment to continued growth and development, by allocating additional resources to its thriving CIS/utility billing and agriculture irrigation billing and management software market.
The organizational changes include notable promotions within the division. Bradley Freeman has been named Vice President, Product Strategy and Services, and Kevin Lachance has been appointed to the position of Manager, Customer Support and Hosted Solutions.
"These key promotions are an important step in positioning the company for continued growth and development," states Don Hunsinger, founding member of TruePoint Solutions. "We are on track with our company's planned trajectory, and recognize that among other factors, our people and superior solutions are crucial differentiators that have set us ahead of other companies. Brad and Kevin exemplify the excellence, integrity, and expertise our company is founded on."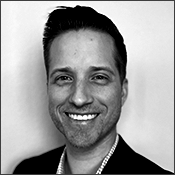 In his new role, Mr. Freeman's responsibilities have been expanded to include broader oversight and strategic management of the company's software offerings under his purview. He will collaborate with the company's CTO in the continued development of the product roadmap and new feature planning and has already headed the initiative to update specific features and functionality of existing TruePoint software. He will continue to identify updates and features for development in the software that will keep customers operating optimally at the leading edge of technology. He will also take a greater role in the sales and marketing of the company's software offerings. Through these efforts, he stays abreast of current and upcoming trends and requirements in the market to maintain insight into the features that will be most beneficial to customers, as well as taking a more active role in how the company connects with its market and presents products.
"I'm excited about the future of our company and looking forward to the opportunity to drive the development of our software solutions in collaboration with our technical team," states Freeman. "I plan to leverage my years of implementation experience and market knowledge in this senior leadership role to have an even greater impact on the solutions that serve our customers so well."
Through the seven years that Mr. Freeman has been with TruePoint, he has worked extensively with agencies of all sizes on a full range of projects. By leveraging his insight and expertise, he has consistently led agencies to achieve successful outcomes and significantly improved efficiency. Prior to joining the firm, he worked for tech giants such as Trimble and AT&T, both domestically and internationally, and worked his way up from software testing, QA, and implementations to software management, business analysis, integrations, and more. Since graduating from Cal Poly San Luis Obispo with a degree in Construction Management, he has proven his predisposition to exceed expectations.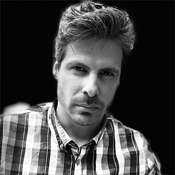 Kevin Lachance has assumed the role of Manager of Customer Support and Hosted Solutions. In this role, he has oversight of the Customer Support service and team, and management of TruePoint's hosted solutions. Well known for his technical acumen and people skills, he was a natural choice to lead the department. His commitment to the success of his team, and affinity for finding optimum solutions to challenges directly affects the satisfaction and success of the customers the company serves. In the brief time since being promoted to the managerial role, he has taken steps to further equip the team with the tools needed to develop professionally and to provide the top-rated service the customers expect and rely on.
The company's hosted solutions have taken a greater presence in its software offerings, and Mr. Lachance has served as a solution architect and subject matter expert as hosting options have been developed, enhanced, and increasingly leveraged over time. As the manager of hosted solutions, he has oversight over the hosting service and operations.
"We will stay committed to delivering exceptional customer support and keeping our clients satisfied, not just as a priority but as a core value of our organization by investing in training and development programs to equip our support staff with the necessary skills and knowledge to resolve complex customer issues with speed and precision," states Lachance.
Mr. Lachance joined TruePoint Solutions in 2013, initially working in customer support. He rose quickly to senior support engineer and hosted solutions architect and became a strong resource for implementers and developers as a technical expert for the company's software. As his responsibilities grew, he led the charge of developing a full stack of installation documentation for TruePoint software products, as well as becoming the company's AWS expert. He has used his insight across the company's full product line to identify opportunities to create efficiencies for customers.
He joined TruePoint with an extensive background working with technology to create, refine, and implement solutions to improve processes and boost efficiency at companies of all sizes, including Kaiser Permanente and California Family Fitness.
About TruePoint Solutions
TruePoint Solutions is a California-based software and services company, focused exclusively on information technology solutions for local government agencies, water companies, and special districts. The TruePoint Solutions team has a phenomenal resume of work experience with local government designing, building, implementing, and supporting complex government applications. This depth of experience has given the TruePoint team keen insight into the needs of the industry. TruePoint Solutions applications are fully browser-based and utilize the Microsoft .NET framework. TruePoint is a Microsoft partner and a member of the Microsoft Developer Network. Learn more at www.truepointsolutions.com.
Media Contact
Juli Rose
TruePoint Solutions
(916) 860-4609
www.truepointsolutions.com
---