FOR IMMEDIATE RELEASE
Stafford County, VA Goes Live with DigEplan™ and Infor Rhythm for Civics to Centralize Projects and Improve Customer Experience
LOOMIS, Calif.—July 12, 2022: TruePoint Solutions, provider of industry-leading professional services for local governments, today announced the successful implementation of Avolve Software's DigEplan™ for electronic plan review and Infor's Rhythm for Civics customer portal at Stafford County, Virginia.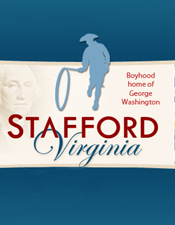 DigEplan and Rhythm for Civics are seamlessly integrated together as well as with the County's Infor Public Sector solution for permitting. Together they create an improved and streamlined experience for customers and staff, alike. The fully integrated solutions further bolster efficiency with centralized project and permit management. All aspects of a given project come in through and remain within the project, as opposed to having to manually route and attach communications, documents, and project status.
The tight integration has allowed for streamlined processes and faster turnaround time for permitting and plan review projects. The solutions allow for faster uploads of multiple pages at a time. The user-friendly portal has also improved the experience for the County's customers and ultimately dramatically reduced the volume of calls from customers seeking login assistance or information regarding their projects.
"The move to DigEplan and Rhythm for Civics provides our customers with easier access to submit, track, receive, and respond to communications pertaining to their projects," states Paul Carrano, Application Systems Manager at Stafford County. "Customers now have a single point of entry and a single login, simplifying the process and eliminating the confusion and need to call the County for assistance with logging in. The transition has been well received by our staff and customers."
Prior to the implementation, the County's existing customer portal and plan review solutions had an element of disparity, requiring customers to log in to each separately, and plan uploads could only be submitted one page at a time. The previous solutions were also aging, with limited options for support and updates, and as such, were becoming cumbersome and unnecessarily time-consuming for staff.
"The close-knit integration between DigEplan and Infor provides electronic plan review that enhances the experience for Stafford County's applicants and the staff. DigEplan provides a seamless plan review process, in a cloud-based solution that has been expertly deployed by implementation partner TruePoint Solutions," said Derek Porter, VP of Channel Sales, North America, Avolve Software.
"With the successful deployment of DigEplan, Stafford County will reduce its permit processing time, thereby improving service to the citizens and businesses of Stafford County," said Bob Benstead, Director, Public Sector and Utilities at Infor. "The seamless, out-of-the-box integration between DigEplan and Infor Public Sector will allow Stafford County to realize their ROI much quicker."
The County currently has over 4,000 Rhythm for Civics users. Since adopting the new portal, it has increased its online application processing from 72% as of June, 2021 up to 80% currently. The increased efficiency and time savings per project is especially beneficial, given the high volume of permitting and plan reviews the County processes. In the last year, it processed over 7,100 applications, and issued nearly 6,700 permits. Over the last two years, it has performed an average of nearly 800 reviews per month.
The implementation was expertly managed by TruePoint Solutions. The County had identified its desired outcomes for the project and communicated those objectives to the TruePoint team. The industry-leading services provider made recommendations to best meet the County's requirements and developed a template that outlined the full project, including schedule, milestones, and action items. As a result of this project, the County has retained all of the functionality it needed, while gaining the improvements it sought.
"We were pleased and impressed with the schedule laid out by the TruePoint team," said Carrano. "Together, we accomplished a lot in a short period of time. Our teams worked well together and TruePoint's commitment to accommodating our requirements kept us on time and within scope."
"DigEplan and Rhythm for Civics proved to be an ideal solution for Stafford County," said Ernie Phillips, Infor Team Manager at TruePoint Solutions. "We're pleased to have developed and executed the project to align with the County's goals of improved productivity, efficiency, and citizen satisfaction."
About Stafford County
Stafford County, Virginia is located in the Commonwealth of Virginia, approximately 40 miles south of the District of Colombia. In recent years Stafford County has experienced major suburbanization, and growth as more and more workers move to the suburbs for their families. As such, it holds the distinction of being one of the fastest growing counties in America. Stafford County has developed to be one of the core counties of the Washington, D.C. metropolitan area, and Northern Virginia, the seat of government and numerous major defense installations. Learn more at https://staffordcountyva.gov/
About TruePoint Solutions
TruePoint Solutions is a California-based software and services company, focused exclusively on information technology solutions for local government agencies, water companies, and special districts. The TruePoint Solutions team has a phenomenal resume of work experience with local government designing, building, implementing, and supporting complex government applications. This depth of experience has given the TruePoint team keen insight into the needs of the industry. Learn more at www.truepointsolutions.com.
Media Contact
Juli Rose
TruePoint Solutions
(916) 860-4609
www.truepointsolutions.com
---