FOR IMMEDIATE RELEASE
City of Arcadia Goes Live with TruePoint Solutions™ Leading-edge Utility Billing Solution and Customer Information Portal
LOOMIS, Calif.—June 21, 2022: TruePoint Solutions™, developer and provider of leading edge utility billing solutions and professional services for local government, today announced the successful implementation of its TrueBill™ Utility Billing Software and TrueCIP Customer Information Portal at the City of Arcadia, California.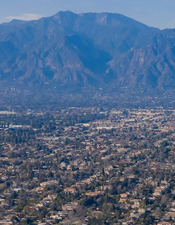 TrueBill and its customer portal, TrueCIP, were implemented as a vendor-hosted solution using Amazon Web Services (AWS), the leading cloud-hosting environment. The City has also procured TruePoint Solutions' TrueVCP Vendor-Contractor Portal module to improve and streamline the backflow testing process. TrueVCP extends the customer portal to give backflow testing contractors the ability to submit testing reports online. The information will feed directly into TrueBill, reducing the time required by staff in accepting and routing the reports. Implementation of TrueVCP is currently underway and expected to be complete in the coming weeks.
The TruePoint Solutions offerings equip the City to perform its billing activities with a dependable, well-supported, cloud-hosted solution, and create an improved experience for staff and customers. Using TrueCIP, customers can make payments online, view their usage history, and retrieve copies of current and past bills – all without the need to call City staff. Using TrueBill, processes have been automated, streamlined, and optimized. Staff have access to dashboards with all information available quickly and easily, saving time and effort, and improving the overall process.
"It's especially gratifying to provide a solution that benefits staff and customers alike," states Don Hunsinger, Manager of Software Development & Customer Services at TruePoint Solutions. "TrueBill and TrueCIP have significantly improved efficiency and eliminated redundant data entry for staff, and empowered customers with ready access to the information they would otherwise place a call for." Prior to the adoption of TrueBill and TrueCIP, the City performed its utility billing activities with a solution that had been in place for nearly 20 years. Its processes were substantially manual, time-consuming, and convoluted. Over time, the solution fell increasingly farther behind as industry standards for utility billing advanced. The solution was hosted internally, and support and configuration were limited, at best.
The City developed a full set of requirements for a solution that would improve its utility billing operations. Its priorities included cloud hosting, robust support, automation, and the ability to streamline workflows. TrueBill and TrueCIP stood out as the ideal solution offerings to meet the City's needs and enable it to enhance customer service and operate more efficiently.
About the City of Arcadia
The City of Arcadia, California was incorporated in 1903 and became a Charter City in 1951. It is a community of approximately 60,000 people in an 11.2 square mile area located 20 miles east of Los Angeles. The City government is "full‐service" with its own Police Department, Fire Department, Recreation Department, Library, and Museum. The City operates under a Council‐City Manager form of government. To learn more about the City of Arcadia, visit https://www.arcadiaca.gov/.
About TruePoint Solutions
TruePoint Solutions is a California-based software and services company, focused exclusively on information technology solutions for local government agencies, water companies, and special districts. The TruePoint Solutions team has a phenomenal resume of work experience with local government designing, building, implementing, and supporting complex government applications. This depth of experience has given the TruePoint team keen insight into the needs of the industry. TruePoint Solutions applications are fully browser-based and utilize the Microsoft .Net framework. TruePoint is a Microsoft partner and a member of the Microsoft Developer Network. Learn more at www.truepointsolutions.com.
Media Contact
Juli Rose
TruePoint Solutions
(916) 860-4609
marketing@truepointsolutions.com
www.truepointsolutions.com
---